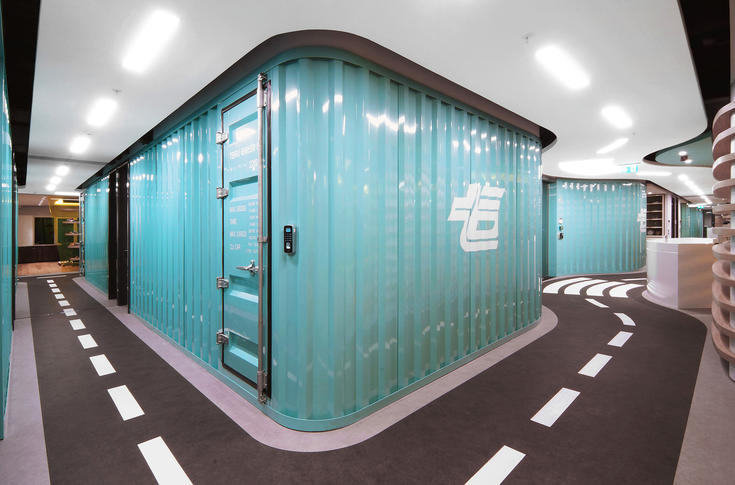 Transbatur Transportation Company Headquarters - Istanbul, Turkey
2018 | Istanbul, Turkey
Designing new headquarters for an international logistics firm
Transbatur Transportation Company, an international logistics firm, chose to collaborate with OSO Architecture and Tarkett to design their new headquarters. Tarkett worked closely with OSO Architecture and Transbatur to design the project with the firm's corporate identity and culture in mind, as well as the needs of workers, customers and visitors with additional spaces for meetings, training and relaxing. Our teams worked hand in hand with the Architects and Designers at OSO to offer Transbatur creative flooring solutions to enhance the new headquarters' interior design.
Highway-themed office spaces to fit corporate identity
Architects used 200m2 of Tapiflex Excellence Heterogeneous Vinyl Rolls, 190m2 of Desso Desert Modular Carpet and 35m2 of Desso Pallas Modular Carpet to create unique highway-themed office spaces.
About
Working hand in hand with the customer and OSO Architecture to design the firm's new headquarters that reflect its corporate identity
Designer/ Architect
Serhan Bayık
Building owner
Transbatur Transportation Company